Access to Higher Education Diploma
Have you always dreamt of going to university? But do you think that university is out of your reach?

Our Access to Higher Education Diploma will help you get to university, even without the traditional qualifications. You'll fast-track your way there and you could be starting university in September 2024!

Search Courses Here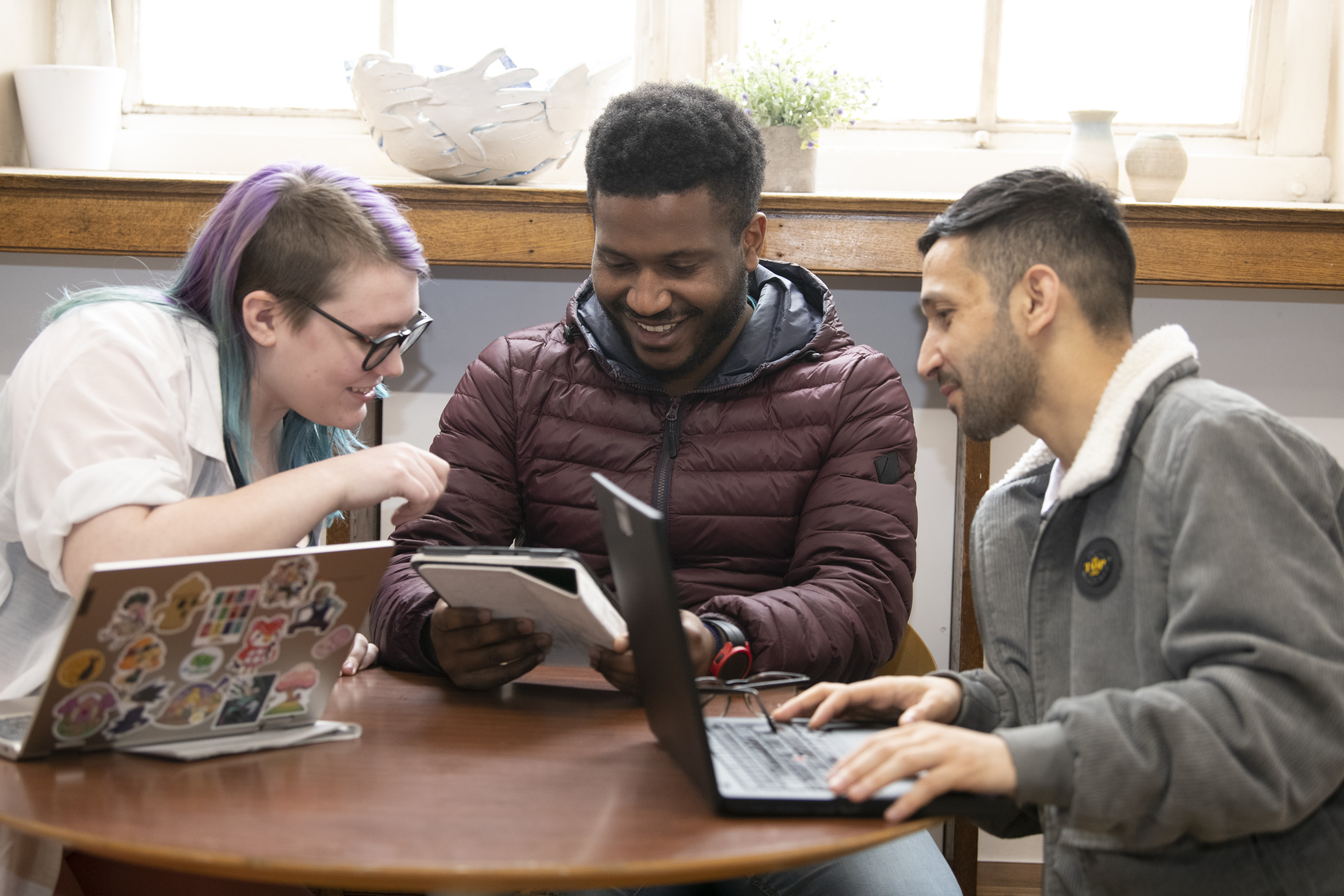 Have you always dreamt of going to university? Do you think that university is out of your reach? Think again!

Our Access to Higher Education Diploma will help you get to university, even without the traditional qualifications like a-levels. You'll fast-track your way there and you could be starting university in September 2024!
We currently offer
. Introduction to Access to Higher Education 
. Access to Social Sciences - full time.
. Access to Higher Education - Business, full time and part time.

Our Access courses are designed specifically for mature learners, aged 19+. That means you'll be studying in a friendly, supportive environment with other adults. Our expert team of tutors will support you every step of the way, as they understand what it means to study as an adult. 

Past learners have progressed onto a wide range of university courses. These include Law, Psychology, Criminology, Accountancy, HR, Business Management and Computer Security. So, what are you waiting for? Open the doors to your future career with Access! 

Interested? Why not book onto our open day to learn more about the courses we offer! 

Join our Open Day!

Advanced Learner Loans are available to cover the cost of tuition fees. Full information can be found on the Government's website.

We also offer a Level 2 Pre-access course for learners who need additional qualifications, skills, and knowledge before enrolling onto the full Access programme. This course is starting in January 2024. 

Please get in contact if you have any questions, or come along to a Skills for Work Open Day.
Katie - Access to Higher Education was the start of a new chapter!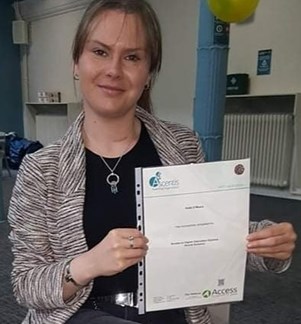 "I would definitely recommend the Access to Higher Education course as it could be the start of a new chapter." 
Katie was hesitant to join our Access to Higher Education course at first, as she had concerns about how she would manager her Epilepsy on such an intensive course. However, after encouragement from our Skills for Work team, she completed the initial assessment and was immediately accepted onto the course.

Read more of Katie's Story